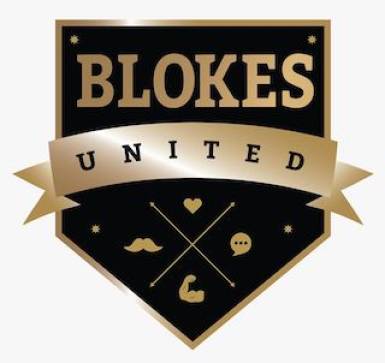 Register here -https://cf.qualitymindglobal.com/blokes-united
With Stage 4 breathing down our necks here in Melbourne we think it's time for Blokes to Unite. COVID can be tough for many of us. In challenging times we love to call on our mates. Often that's over a beer or a coffee. In a lockdown, it just isn't possible.
And with male depression, suicide and significant disengagement by many blokes from what they truly want to achieve in life, Blokes United is here to help pick up that void and it's FREE to join.
Blokes United is the brainchild of Shaun Higgins, AFL All Australian, Barry Hall, AFL Hall of Fame and Richard Maloney, Mind Mentor to both Barry & Shaun and Founder of Quality Mind Global.
Blokes United is inviting you to get in the slipstream with the aim of relieving some of those isolation blues live online, 12.30pm to 1.30 pm, every Tuesday & Thursday for the next 5 weeks. We aim to bring you plenty of laughter, honesty, connection and most importantly practical tools to help you thrive under pressure.
In this laid back online forum you will hear honest and open stories from prominent athletes, comedians, such as the one and only, Tom 'The Suburban Footballer' Siegert, actors, mental health experts, and more importantly everyday BLOKES just like you and I – the good, the bad & the ugly.
There are three things expected of you when you tune in; a smile, an open mind, and a commitment to implementing one mental health tip each episode. Helping you become the best version of you is what we are all about, however at your own pace. One in all in. Blokes becoming the best version of themselves is what Blokes United is all about it.
Proudly brought together by Quality Mind GLobal.