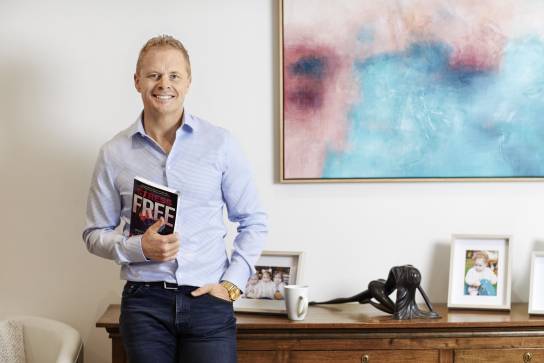 Quality Mind CEO and Founder, Richard Maloney recently took part in a captivating interview with Tim McMillan from 6PR on Tim's national hit show 'Inspiring Australian Stories' where they discussed Richard's fascinating and somewhat rocky journey to success. This candid and enlightening discussion provides a raw and unprecedented insight into Richard's personal and career history, his difficult childhood, and adolescence, and how his failed attempt at elite sports stardom with the St Kilda Football Club (AFL) ultimately drove him to build his 'Quality Mind Global' and 'Engage & Grow Global' business'.
Among other things, you will learn about Richard's highly personal life experiences, for example:
- At age 15 he was asked to leave two schools
- At age 16 he considered taking his own life
- At the age 20, he was delisted from his dream elite football team
- At 21 his mystical journey began
- At 32 he started his first business and he was finally able to share his years of knowledge and experience with the world
Richard touches on his passion for metaphysics and the psychology of the mind, and he also provides insight around his thoughts on such topics as the current Covid-19 crisis and the subsequent economical and mental health ramifications that so many of us are now facing.
The audio can be heard here.
An intriguing insight which we highly recommended!