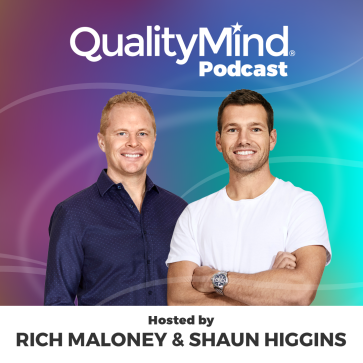 Designed for anyone who wants to get more out of your life.
With your hosts, professional AFL footballer from the Geelong FC, Shaun Higgins, and a Mind Mentor, QM Founder and CEO, Rich Maloney.
The new episodes, launching March 2022, will be either 15-minute deep-dive discussions on the mind, body, and soul, or interviews with guests who we think you'll get a lot from.
Previously Rich and Shaun ran the 'Mindfulness in Sport' podcast now they have evolved it to 'Quality Mind' as their messages are universal.
You can catch the previous recordings on your QM App now by simply heading to the 'Meditation & Relaxation / Spoken Audio and Podcasts' folder in the App menu.
Or online at Spotify or Anchor.
If you have any ideas on what you want Rich and Shaun to talk about please let us know.
Happy listening!