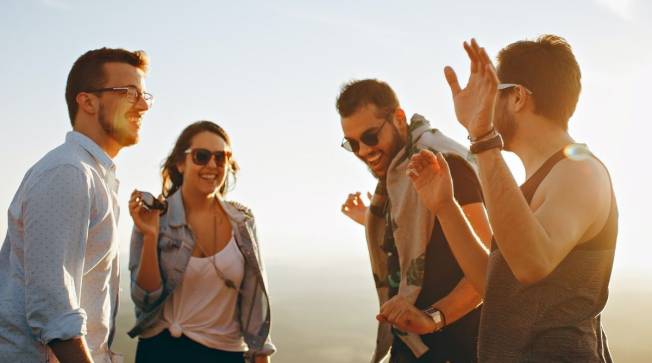 Our world changed irreparably early this year (2020) when coronavirus spread across the planet, and as the devastation raged through countries and continents like wildfire; the fear, distress, and panic set in and our lives were instantly and drastically altered.
And while the virus itself is most certainly a terrifying prospect, many of us have found the potential financial ramifications to be even more ominous. And when the health crisis diminishes and we are left to pick up the shattered economic pieces, we will regrettably find ourselves facing a new and equally hazardous wave of fear and uncertainty, and for many, this will evoke unprecedented levels of stress, worry, and anxiety.
Statistics tell us that there probably isn't a family on the planet unaffected by mental illness, and with the Covid-19 crisis and its subsequent burdens thrust upon us, this endemic has only been amplified. Depression and anxiety are everywhere, but so many people suffer in silence, partly because these conditions can be difficult to speak about, and because care can be hard, or costly to access.
In half of the countries in the world today, there are fewer than 4 mental health workers for every 100,000 people, and with suicide remaining the leading cause of death for young people in most developed countries, it's clear that we need better options that can be made available to more people, so we have two key challenges.
Finding new ways to giving people access to treatments, and then ensuring the treatments we give people access to are effective and lasting. Drug based treatment, talking therapy or psychotherapy are all forms of treatment that work for many, but you can now practice an effective alternative to these mainstream treatment options, with the aim of eradicating the root cause of stress, anxiety, burnout, and breakdown, which can manifest physically and mentally in so many damaging ways.
Now more than ever, mindfulness and mind management are crucial. How we react to a difficult situation will affect how stress affects us and our overall health and wellbeing. A persistently negative response to challenges can have a detrimental effect on health and happiness, however, being aware of how you react to stressors and learning how to effectively manage them will help reduce the negative feelings and effects of stress.
Everything is neutral until you give it meaning, and far too often we are our own worst enemy, getting in our own way of success, fulfillment, and happiness, weighed down by limiting beliefs and worry. And does worrying change anything? Well yes, it does. Fears and worries tend to spiral and gain momentum, and the more you fear, the more you fear!
The key to being Stress-Free and thriving under pressure is through continual self- awareness, and self-regulation. It's about recognizing your thoughts and actively changing them where necessary. One of the biggest human triggers is harboring repeating fears, however, this is something anyone can control with practice, and the results are instant and profound.
When you become stressed, worried or fearful of what's happened in the past, what may or may not happen in the future or what other's may think of you, you lose the momentum of life, you get out of alignment with your true potential, and you lose touch with your true self. This is where you run in to trouble and manifest anxiety, however once you begin to change that negative record playing over and over in your head and think differently, you start to feel differently, and then you do differently, and that can quite literally alter what's happening in your body.
The body is led by the mind, and if you take simple, meaningful daily action, the results can be life altering. While there are many effective covid-safe personal development online programs and online mindfulness programs available to you (including our own globally renowned Quality Mind Program), you can start right now today. Here are just three amazingly simple ways to begin changing your thoughts, which will in turn change your life:

#1. Your Thoughts & Words
The power of sound is conditioning your mind to constantly experience what you speak, whether that be via your inner or outer voice. The words you speak to others, or to yourself, can be weakening your vibration and causing you to feel bad. Your words guide your mind and body towards the experiences you want to have. For example, choosing not to say anything negative for 24 hours will help you become more conscious of the things you say to yourself and to others.
This is a wonderful challenge that you can do by yourself or with someone else. A lot of times we don't even realize how many negative things we say. Always keep the power of your words in mind. Start saying more kind things to yourself and to others. Use your words to empower yourself, affirm exactly what you want to experience and consciously change the words you speak to yourself and to those around you. You can create your own personal development program and goals in relation to your thoughts and words. The main thing is to give it your attention and awareness and go from there!
#2. Gratitude & Appreciation
Taking a few minutes every day to wake up with gratitude will immediately raise your vibration and allow for more positivity and success in your life. Gratitude is one of the highest vibrations we can feel along with love, freedom, and empowerment. Starting your day with thoughts of gratitude can set the tone for the entire day. What are your first thoughts when you awaken? Try to consciously start your day with feelings of gratitude, love, and peace.
The energy of gratitude can help change your mood from a sour one to a blissful one. There is so much to be grateful for, and when we take even one minute out of our day to express gratitude, we are giving ourselves a warm boost of love and focus. What are you grateful for? Making a gratitude list shifts your vibrations from focusing on what you don't have to what is already abundant in your life.
#3. Overwhelm Popping:
Everyday obstacles are a fact of life, but it's all about how we tackle these obstacles and the subsequent thoughts that accompany them. Bubble Popping is a self-coaching tool that allows you to remove harmful 'deeper' challenges that are holding you back, and then supports you as you process and dissolve them.
Firstly, you need to identify and document your limiting belief (for example, "I'm not good enough", "I don't know what I want from life", "I will never get out of debt" or "I will never find the one for me"). Remember the thought bubbles above the heads of our most loved comic book characters growing up? Well, your thought goes in a bubble much like that — you work through the following questions, and then you pop it to eliminate the issue:
What does holding on to this belief give you?
What has this belief already cost you? (past)
What is this belief costing you right now? (present)
If you hold on to it, what will this belief cost you in 1-2 years?
Who would you become and how would you act without this limiting belief?
What's the exact opposite of this belief?
Now once you have identified the exact opposite of this belief statement, SAY IT, FEEL IT and BE IT! Until you own it!
Catching the thought patterns that contribute to the negative cycle and subsequent decline in mental health is the crucial first step. Whatever you focus your thoughts on and desire with all your heart, you can create. We choose our own reality by the meaning we give each moment in our lives. Make it your intention to look for the good in your life, to notice the good in others, to be grateful for what you do have, and to see challenges as opportunities to show your true character.
Remember: what you give your attention to, will become your experience in life. Think the best, expect the best, and always ask yourself, how can this benefit my life?

Richard Maloney is the founder and CEO of Quality Mind Global, an international mindfulness business with over 1000 clients in 30+ countries. He is also the founder of Engage & Grow Global, which is now the number one employee engagement licensing company in the world. Now, he has a unique and tangible personal activation system designed to minimize or eliminate stress from business leaders and executives through systematic mental training, allowing you to unlock your ultimate capability and your true potential, both at work and in life. For more on the Quality Mind Program & our ground-breaking Personal Development App, or to purchase the book Stress Free – How to Thrive Under Pressure in Unprecedented Times, or Injury Free – Mental Training for Elite Athletes (offering personal development for athletes), go to www.qualitymindglobal.com